On May 7, the launch event of Arcfox αS HI was held in Beijing under the theme of "Epoch Maker". As a high-end smart car deployed by BAIC Group in the field of pure electric cars, Arcfox αS HI is the first mass-produced car equipped with HI Huawei's full-stack smart car solution. Since its debut at the Shanghai Auto Show last year, Arcfox αS HI has attracted much attention.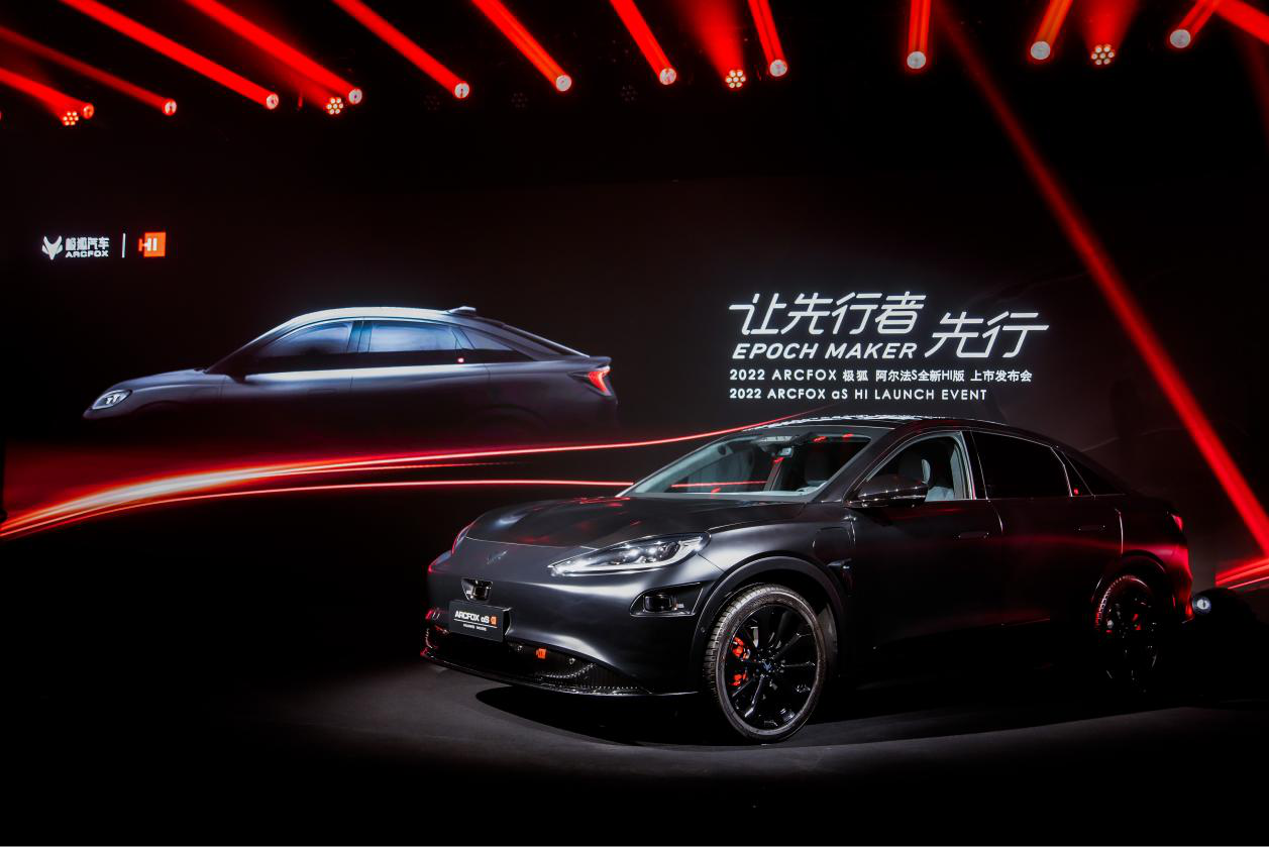 BAIC + Huawei: Empowering High-End Smart Electric Vehicles with Technology
BAIC Group has more than 60 years of profound car-making history, and the launch of Arcfox αS HI is the debut of its high-level products and a symbol of the smart transformation for BAIC BJEV. "So far, Arcfox αS HI, αT and αS have formed BAIC's 'Three Musketeers' in the field of new energy, showing Arcfox's forward-looking vision of putting products first and applying intelligent core technology to bringing consumers the value experience of intelligent innovative products." BAIC said.
Arcfox took the lead in joining hands with Huawei to lay out the in-vehicle intelligent system, and is committed to promoting the upward development of intelligent vehicles. At the beginning of 2019, BAIC BJEV and Huawei jointly established the "1873 Davidson Innovation Lab" to comprehensively develop the next generation of intelligent vehicles, continue to cooperate deeply in smart transformation, and deeply integrate ICT technology and intelligent network connection. During the R&D process, engineers from both sides have cooperated for more than 1,200 days, and the generalized test mileage has exceeded 1 million kilometers. Technological breakthroughs and innovations have been achieved in many aspects such as the arrangement of lidars and the integration of 5G antennas.
So far, Arcfox and Huawei have signed agreements four times in 4 years to deepen the strategic partnership, and have made continuous breakthroughs in the fields of technology research and development, product innovation and smart transformation, and have realized in-depth cooperation from core technology to the full life cycle of marketing terminals.
"The common vision of building a world-class brand makes us a technological community, and the future victory must be an ecological victory. The better the ecology, the more conducive to cost control and scale expansion, and the more it can promote product upgrades and technological iterations." said Liu Yu, chairman of BAIC BJEV and deputy general manager of BAIC Group.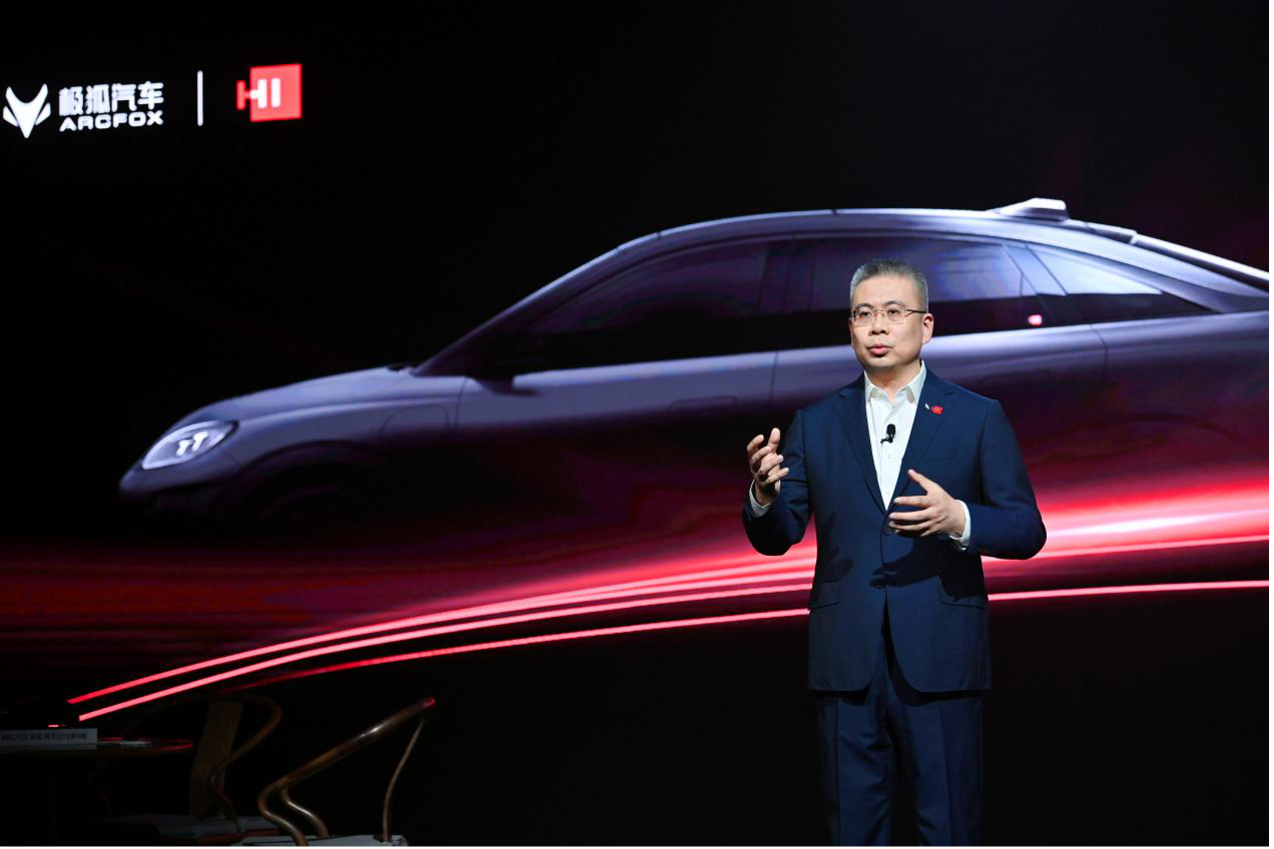 "As the first mass-produced car equipped with Huawei's HI full- stack intelligent driving solution, the launch of Arcfox αS HI is good for both Arcfox and Huawei." An industry insider said that the cooperation between the two parties not only provides a reference for the transformation and development of smart cars in the industry, but also realizes beneficial exploration of crossover cooperation. During this cooperation, the two parties have also accumulated a lot of new positive R&D experience, which will help promote the upgrading of industrial supply chain capabilities.
Harmony Car OS+ADS Intelligent Driving System Creates Intelligent Travel Space for Users
Huawei Smart Cabin - Harmony Car OS creates a smart travel space for users where everything is connected. The software platform based on Harmony OS can bring a more secure software environment and achieve fast startup. At the same time, it can be deeply customized for different vehicle scenarios according to the user's needs, and even the interface window can be customized and dragged.
Harmony Car OS is committed to create an ecological platform in automobile field, with more abundant and complete applications, and fully supports voice interaction and seamless transfer of car and mobile software functions. At present, there are more than 30 car applications to meet the daily driving needs of users.
The ADS intelligent driving system carried by this model has formed a set of ultra-high fusion perception system through 34 high-sensing hardware including 3 lidars, and has integrated "5G, 2G, V2X, Ethernet EEA (Electrical Electronic Architecture)" with "fully redundant" structure, deploying the world's best intelligent driving platform for mass production. In addition, Arcfox also has a wealth of charging solutions to support multi-scenario charging and power consumption needs, including 7 kW/2 kW AC charging, 7 kW wireless charging and 20 kW DC charging pile family series products, adding V2L and V2V discharge equipment, transforming vehicles into high-power mobile energy stations; the patented DC charging boost technology enables vehicles to automatically identify and be compatible with all public fast charging piles.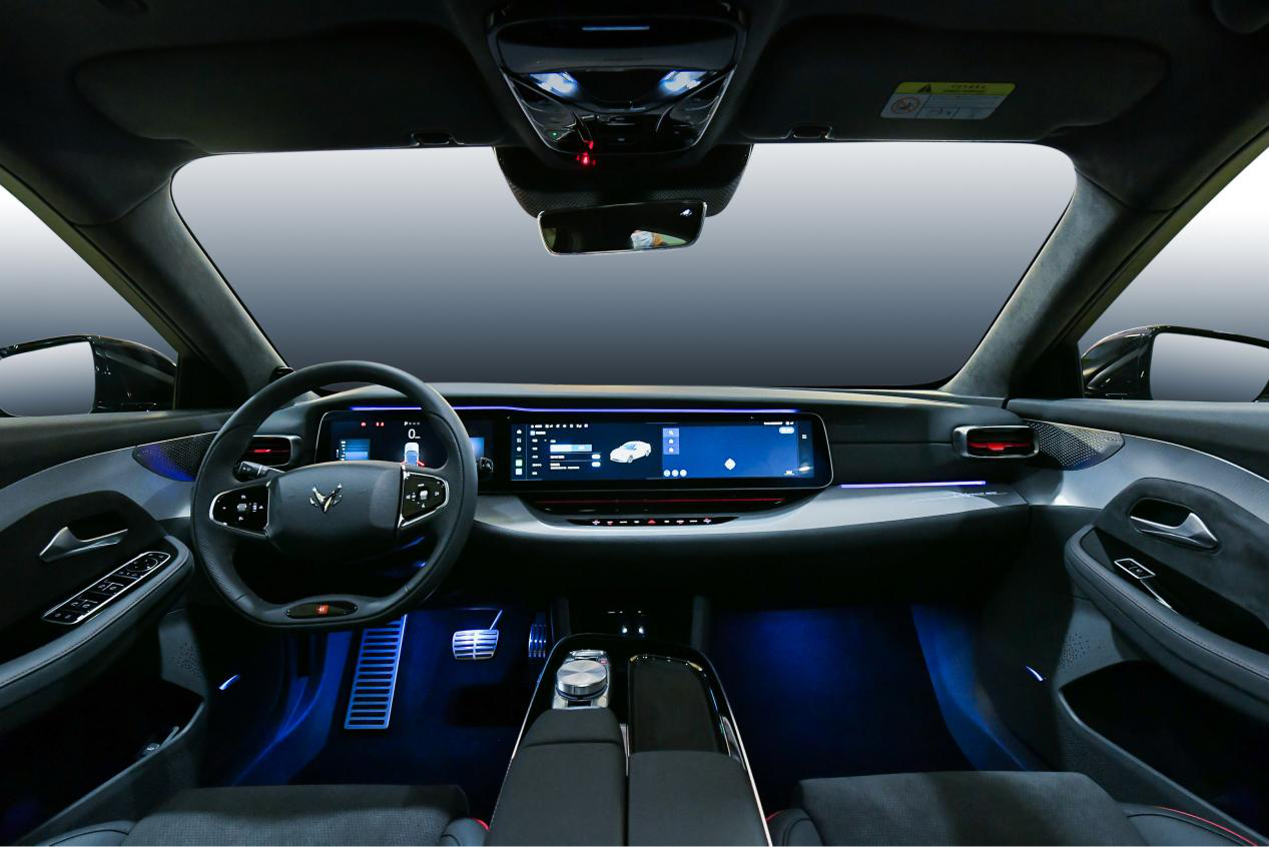 "The launch event continues the theme of BAIC's auto show 'Epoch Maker', which has two meanings. On the one hand, BAIC BJEV is committed to becoming a pioneer in the electrification transformation of the automotive industry. Looking for solutions to achieve the adaptation of hardware and software, while promoting our own technological progress, it also drives the improvement of supply chain capabilities. On the other hand, our target customers are also pioneers in a sense who are willing to explore the unknown, embrace new things, and are enthusiastic about cutting-edge technology." Liu Yu said that he hopes to continue to build a more open and innovative intelligent ecological platform through further cooperation with Huawei in the future to promote the advancement of the new energy vehicle industry.