A few days ago, the design details of BAIC's new fuel SUV, the X55 II, and the story behind it were revealed for the first time, and the narrators are the creators - the young designers of BAIC. Xu Ming, chief designer of exterior design of BAIC Modeling Center and chief designer of X55 II, introduced: "X55 II is not only a car made by engineers, but also a product that understands user needs throughout the cycle."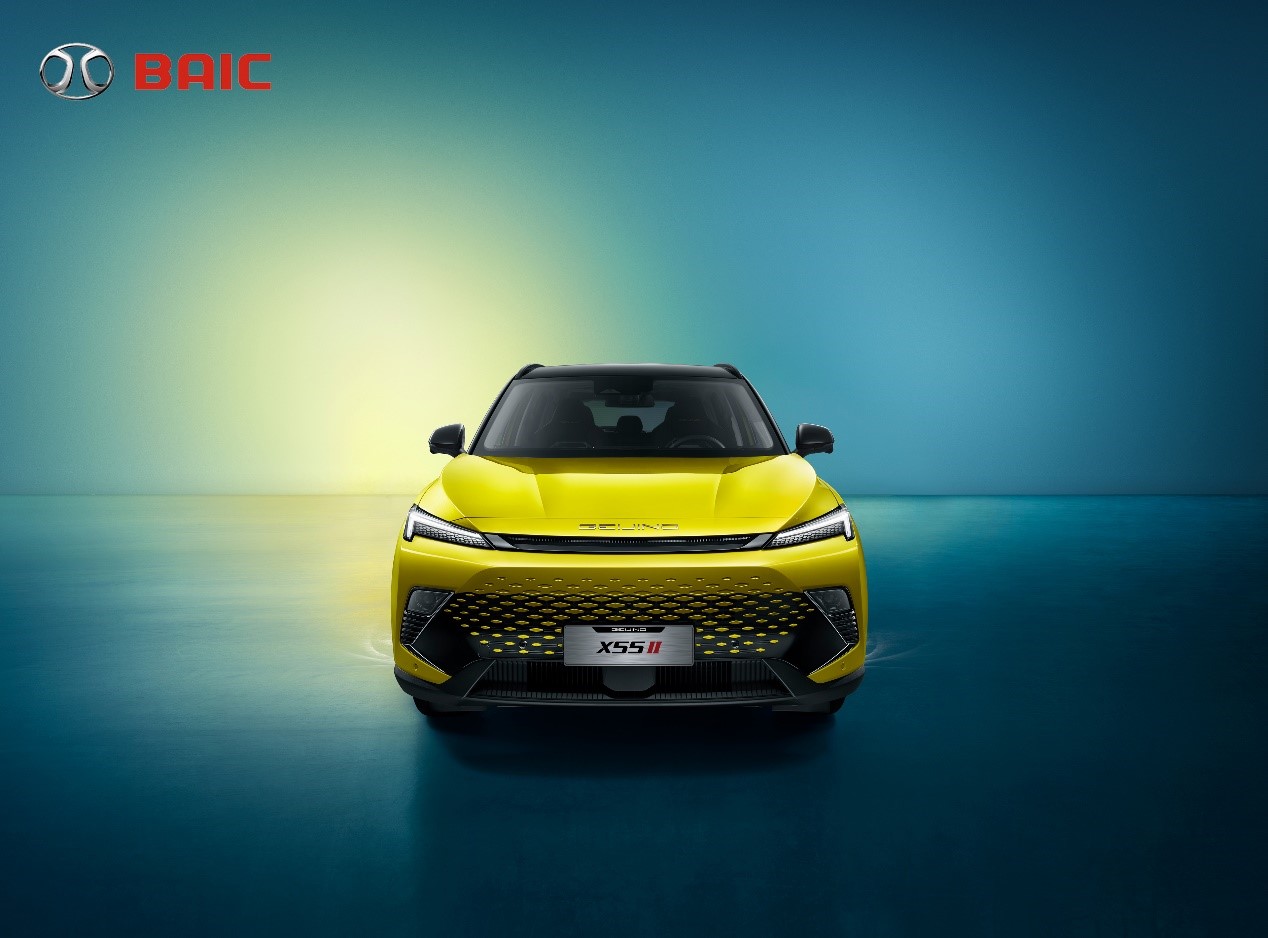 Lead the Trend with Styling
With the younger consumer groups, the car is no longer a simple means of transportation, but also endowed with the functional attributes of a fashion item. The X55 II should not only follow the trend, but also be a trendsetter.
The designers of the BAIC Modeling Center named the new design language of the X55 II as "Diamond Stars", showing the flow of light and shadow through the wormhole light and shadow effect similar to the Hollywood sci-fi movie "Interstellar". The design of the front and rear lights of the X55 II also echoes the theme of "Diamond Stars". The final version of the taillights will form the same point-like shape in the lamp cavity as the air intake grille, and provide the lamp language function, allowing users to feel that the car is alive rather than a cold industrial product.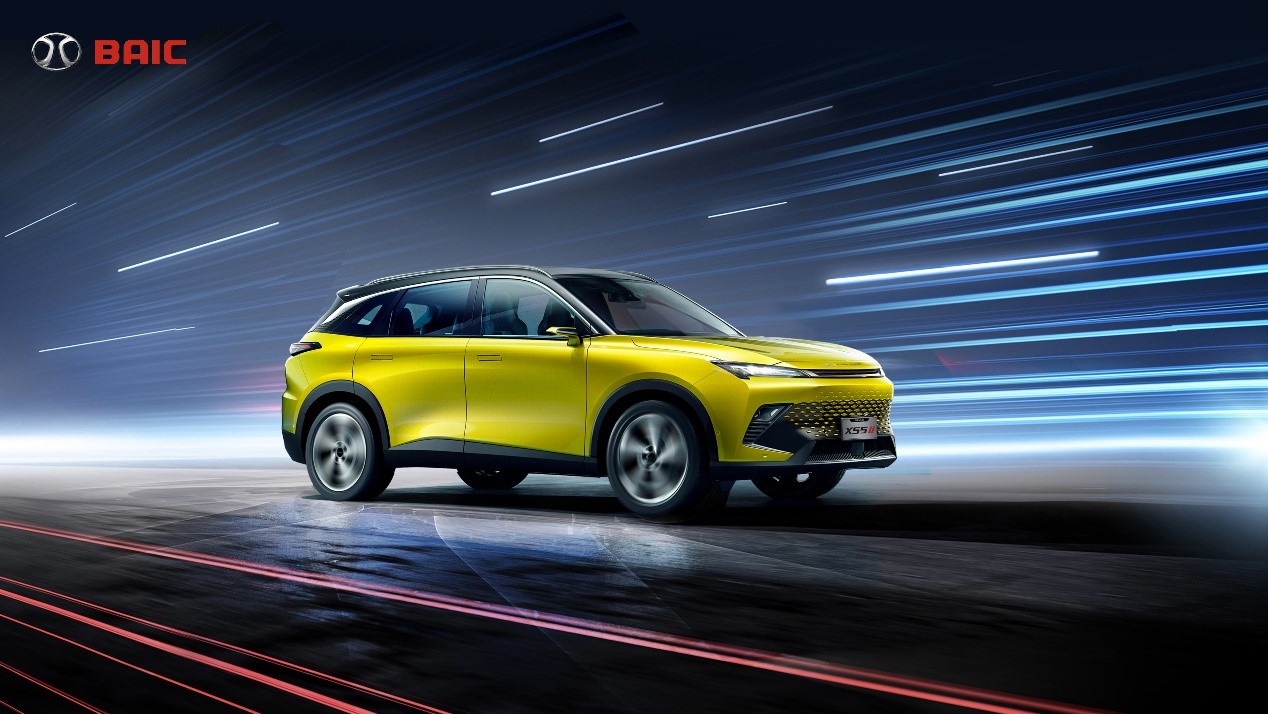 The interior design of X55 II not only provides users with an immersive space capsule experience, but also forms a unified style with the exterior styling. The center console of the X55 II also features a battleship-shaped AI robot that uses lights to interact with passengers in the car.

Balance Aesthetics and Practicality
The AR-HUD with a 60-inch large screen uses the windshield as a display screen to perfectly integrate digital information such as navigation, ADAS, and instrumentation with real traffic conditions, making users drive as if wearing AR glasses. At the same time, AR-HUD also supports mobile phone screen projection. The electronic rearview mirrors are also the signature configuration of the X55 II, which has a wider field of view and higher clarity, and can prevent glare when driving at night. Especially in rainy and snowy weather, the clarity is far superior to traditional rearview mirrors, and the volume is smaller, with the wind resistance reduced by 4%.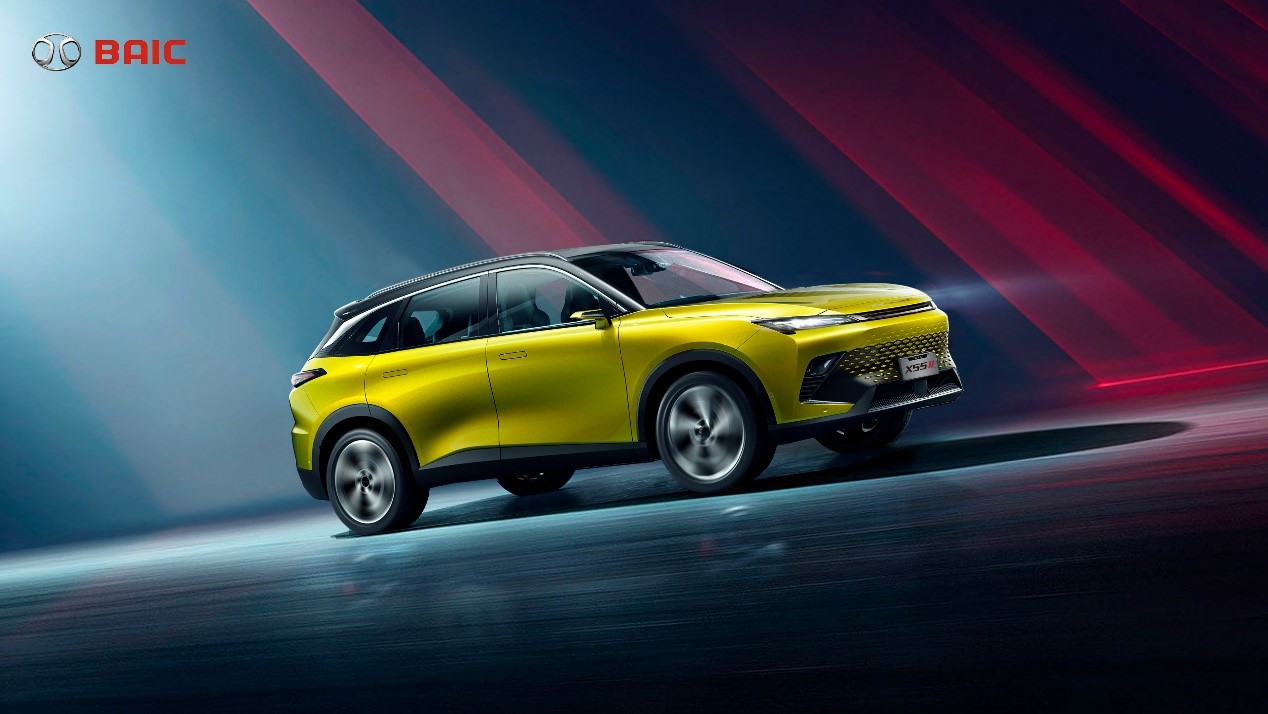 "Diamond Star" grille, "space capsule" interior, electronic rear-view mirrors and 60-inch AR-HUD......BAIC designers have incorporated the concept of user co-creation into every detail of the X55 II development, just to create a car that users would like to own the most.