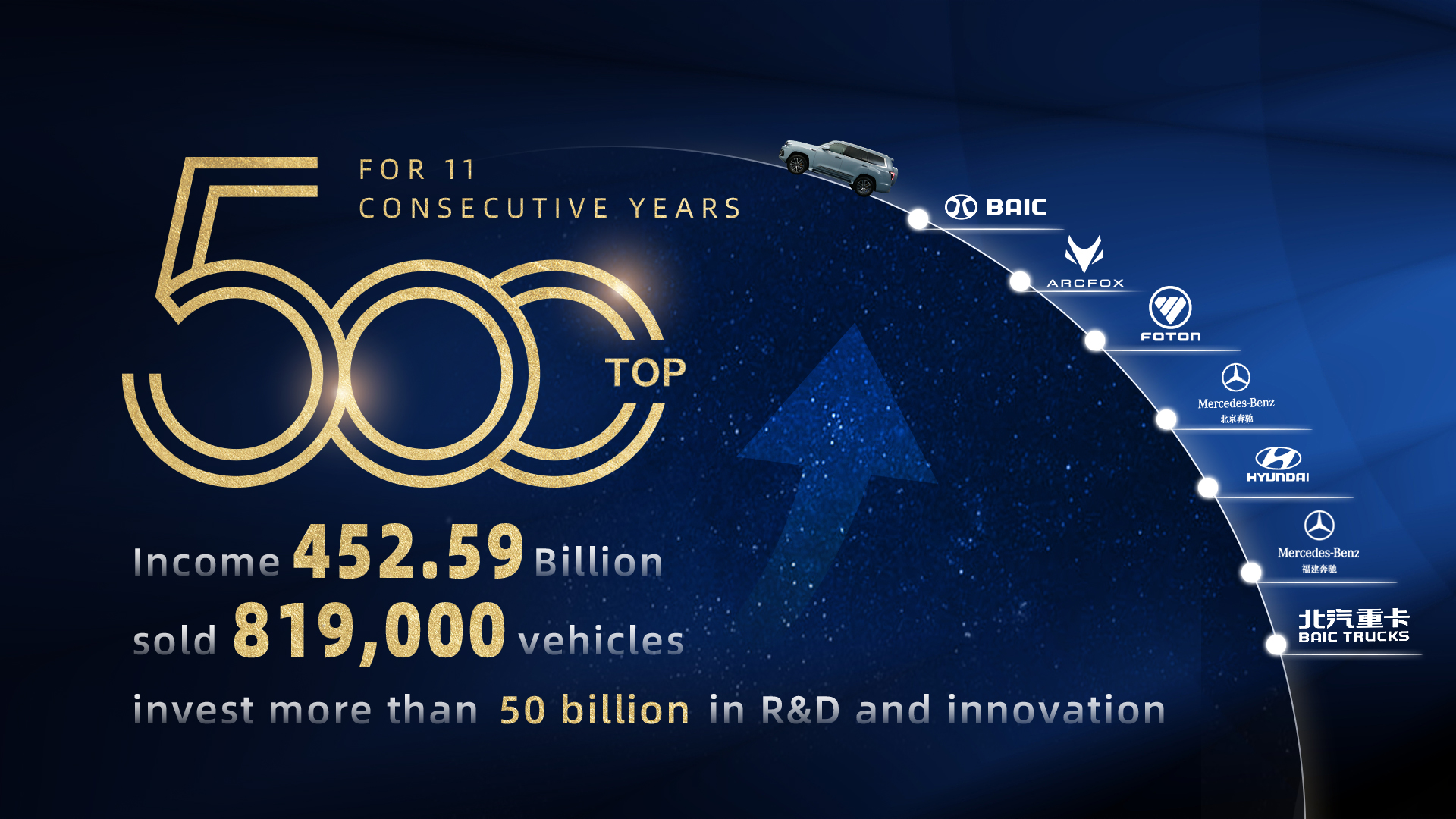 On August 2nd, the 2023 Fortune Global 500 list was officially released. BAIC Group, a backbone of China's automobile industry, was selected for the 11th consecutive year and ranked 193rd on the list with an operating income of 452.59 billion yuan.
With a brand value of 342.959 billion yuan, BAIC Group ranks 21st among Chinese brands and maintains its position as the 3rd in the Chinese auto industry, according to China's Top 500 Most Valuable Brands of 2023 analysis report recently released by the World Brand Lab.
In the first half of this year, BAIC Group saw its sales of complete vehicles reaching 819,000 units, an increase of 22.2% year-on-year, outperforming the market by more than ten percentage points. The company's complete vehicle production and sales, operating income, and profits all showed comprehensive growth, demonstrating the development resilience and potential of the enterprise. With accumulated efforts, BAIC Group will further transform the results of reform and development into development dividends, accelerate competitive growth, and promote high-quality development to bring itself to a new level.