On July 24th, the tenth edition of the China Electric Vehicle Rally (CEVR), which lasted for 5 days, came to a close. The international popular new energy vehicle models staged a thrilling showdown on an 8-stage, 1900-kilometer high-altitude track around Qinghai Lake, with each award going to its rightful owner. BAIC's participant, the Arcfox αT Forest Edition, emerged triumphant, securing six prestigious awards including Best Exterior Design, Best Endurance Capability, Best Energy Efficiency, Best Acceleration Performance, Best Handling Performance, and Best Technological Configuration. This outstanding performance established the Arcfox αT Forest Edition as one of the standout winners of this event.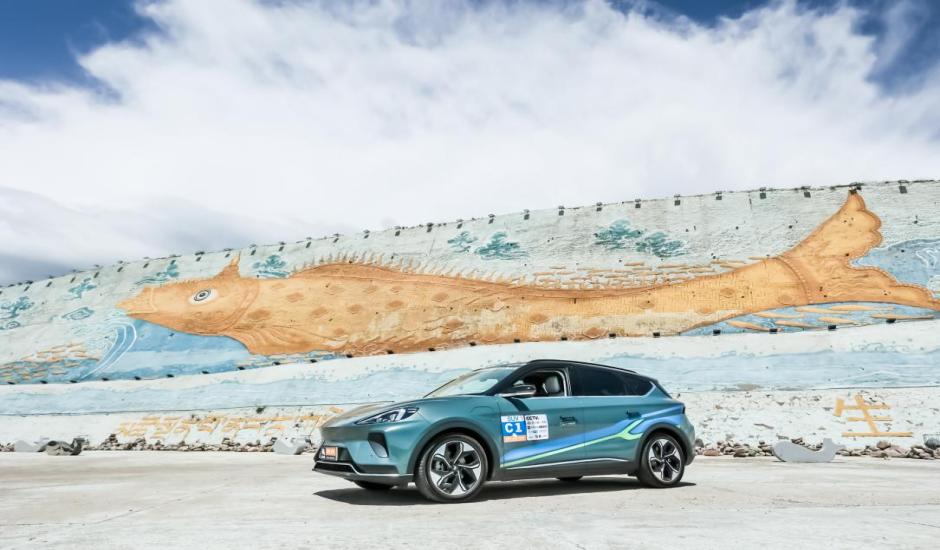 01
Unrivaled Endurance in the 200,000-300,000 Yuan Range: Arcfox αS/T Forest Edition Achieves Yet Another Championship in Endurance and Energy Efficiency
The Arcfox αT Forest Edition employs high-energy density battery cells and modules, achieving an energy density of 194Wh/kg and an impressive range of 688 kilometers. Enhanced by a highly lightweight steel-aluminum hybrid body design, efficient electric drive system assembly, and advanced thermal management technology, the Arcfox αT Forest Edition boasts a mere 16 kWh per 100 kilometers energy consumption.
The Arcfox αT Forest Edition's captivating aesthetics also impressed both drivers and judges. "The Forest Edition exudes a sense of 'breathability', with its misty gray exterior color and organic green interior color scheme, evoking a refreshing forest-like experience even in high altitudes," commented the judges. The perfect harmony between the misty gray color and the stunning plateau scenery unquestionably earned it the Best Exterior Design award.
02
Magna Chassis Performance Conquers the Plateau Track, Delivering Exhilarating Driving Pleasure
Equipped with a permanent magnet synchronous motor, the Arcfox αT Forest Edition achieves a maximum power of 160 kW and a peak torque of 360 N·m, enabling rapid acceleration and smooth cornering on the testing grounds. Engineered by top Magna chassis engineers, the performance and stability of the chassis are exceptional. Whether navigating potholes or speed bumps, it effectively filters out vibrations, offering a handling experience akin to luxury vehicles costing millions.
In the evaluation of technological configuration, the Arcfox αT Forest Edition boasts a 20.3-inch 4K high-definition entertainment screen, an 8-inch HUD, a 12.3-inch LCD display, and more. The rich and engaging infotainment system creates a superb technological atmosphere, earning the praise of the judges.
Intelligent driving capabilities are another highlight of the Arcfox αT Forest Edition. Equipped with leading L2.5 level autonomous driving technology, it accomplishes functions such as adaptive cruise control, lane changing, autonomous obstacle avoidance and collision prevention, as well as parking assistance and autonomous driving out of parking spaces. With its advanced hardware configuration and intelligent system, the Arcfox αT Forest Edition once again secures the award for Best Technological Configuration.