From August 22 to 24, the 15th BRICS Summit of 2023 will take place in Johannesburg, South Africa. The event will see the participation of 67 leaders from African countries and "Global South" nations, along with 20 international and regional organization leaders including the Secretary-General of the United Nations and the Chairperson of the African Union Commission. Two of BAIC's products, the Beijing MofangBAIC X55II SUV (referred to as BEIJING BAIC X55 in South Africa) and the BJ40 PLUS, have been selected as the official designated service vehicles for the summit due to their outstanding product quality, exceptional power performance, and rich technological features, earning recognition from the BRICS Summit Organizing Committee.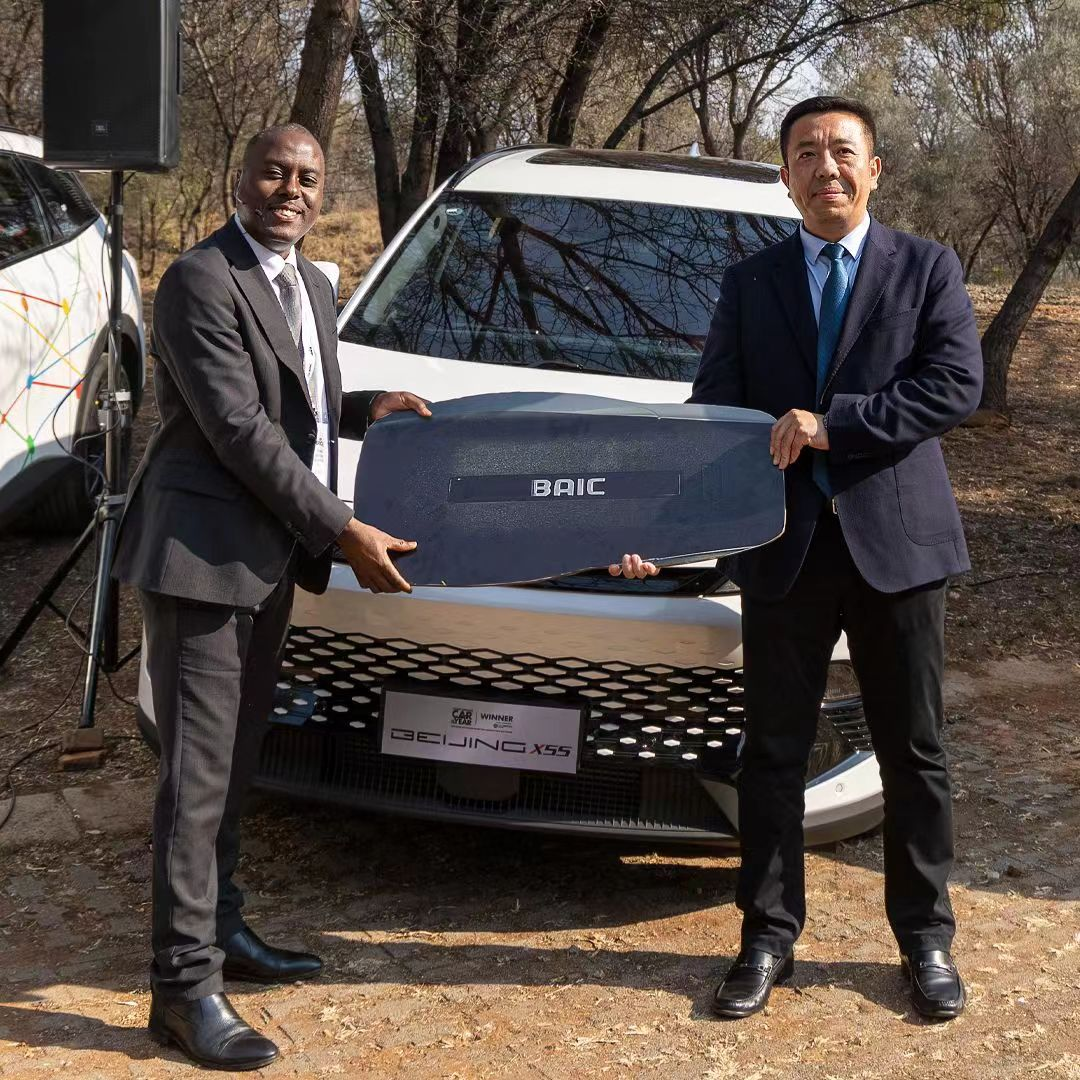 On August 18, local time in South Africa, the handover ceremony for BAIC's 2023 BRICS Summit service vehicles was grandly held at the Department of International Relations and Cooperation (DIRCO) of South Africa. Mr. Claydon Monyela, Deputy Director-General of the South African Department of International Relations and Cooperation, Mr. Wang Jianhui, Vice President of BAIC, Chairman and President of BAIC South Africa, Mr. Hu Yuan, Vice President of BAIC South Africa, CFO Mr. Anele Geza, as well as representatives from Chinese and South African media, representatives of Chinese-funded enterprises in South Africa, and dealer representatives attended the ceremony.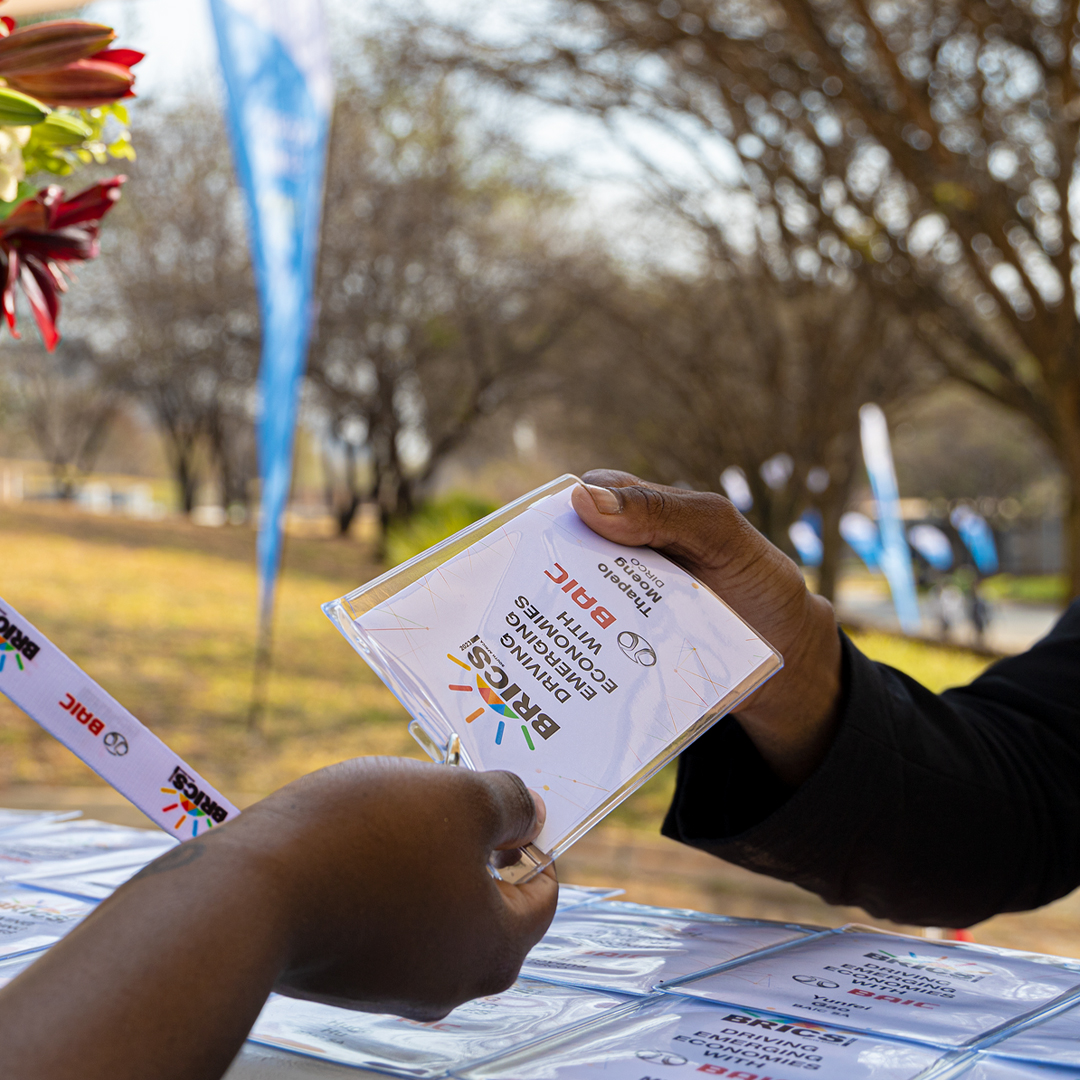 Mr. Claydon Monyela expressed in his speech: "On the occasion of the 15th anniversary of the BRICS Summit and South Africa's role as the host country, on behalf of the South African Department of International Relations and Cooperation and the South African government, I extend heartfelt gratitude to BAIC South Africa for providing service vehicles for the BRICS Summit. With the support of globally renowned brands like BAIC, we are greatly inspired and believe that an increasing number of South African consumers will fall in love with BAIC." Mr. Wang Jianhui expressed sincere gratitude to the South African Department of International Relations and Cooperation and the Summit Organizing Committee for their recognition and approval of BAIC's products. He reiterated that BAIC South Africa will continue to support various government activities and contribute to South Africa's ongoing economic development.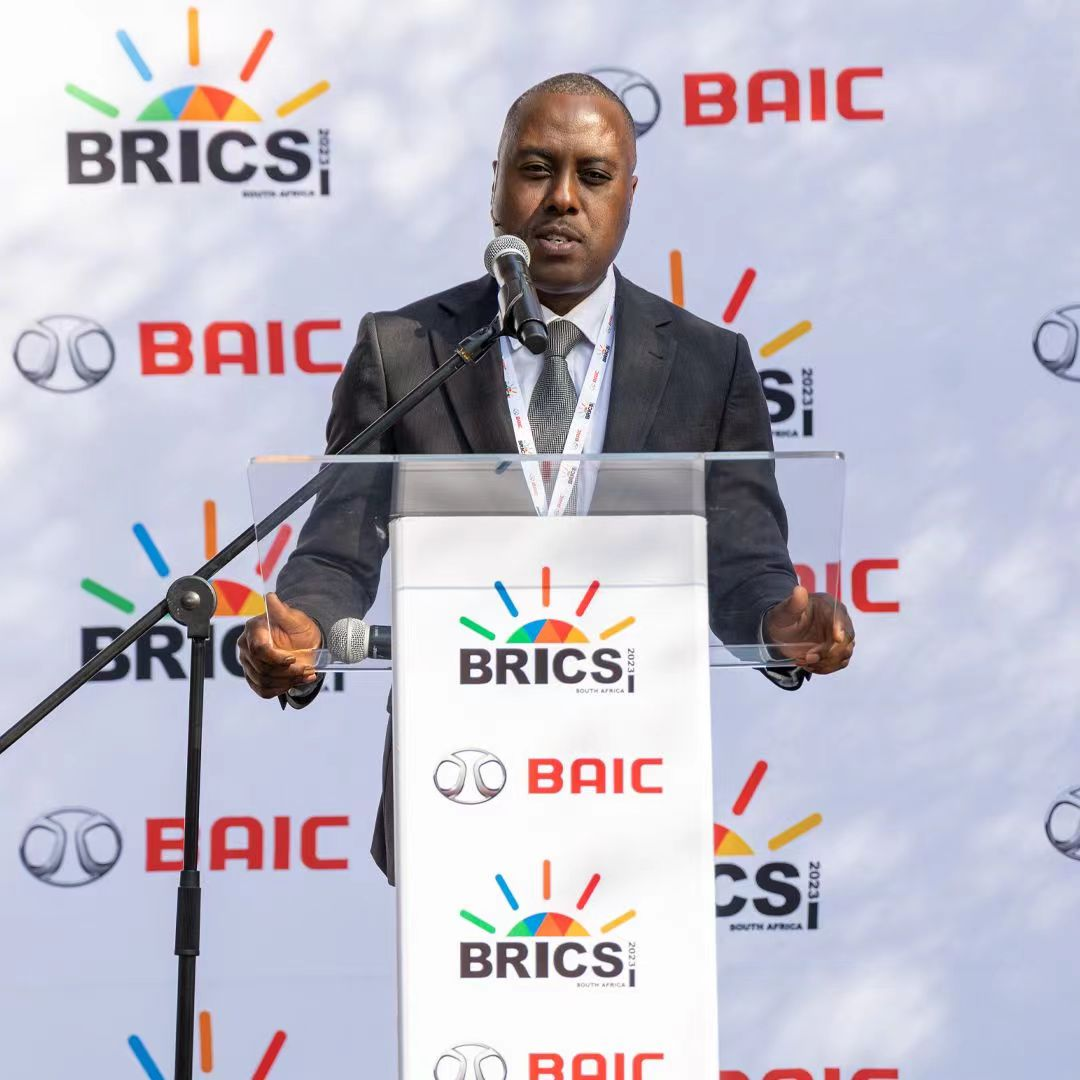 Excellence in Craftsmanship
Globally Recognized in Overseas Markets
These two vehicle models delivered to the BRICS Summit Organizing Committee are the Beijing Mofang BAIC X55II and the BJ40 PLUS. Since its launch in South Africa in November 2022, the BeijingBAIC X55II Mofang's sales have been consistently increasing, with total sales surpassing 2,000 units. Its fashionable and avant-garde design and comfortable driving experience have earned favor among South African consumers. Moreover, propelled by the outstanding performance of its powertrain and numerous cutting-edge technologies, the BAIC X55IIBeijing Mofang was awarded the title of "Best Family SUV" in the South African 2023 Car of the Year (COTY) awards. This marked the first time a Chinese automotive brand product won this award in the 37-year history of the event. The BJ40 PLUS, as a rugged off-road vehicle, has also established a foothold in the local sub-market, experiencing steady sales growth and garnering recognition and popularity among South African consumers. The exceptional product strength and outstanding performance of both models meet the quality standards for vehicles used in international conferences, aligning perfectly with the high specifications and standards of the BRICS Summit.
International Expansion
Building a Strong Brand Image for China
As a mainstay of China's efforts to become a manufacturing and quality powerhouse in the automotive industry, BAIC shoulders the dual mission of developing a globally recognized brand and advancing the development of independent brands. Throughout its journey, BAIC has actively responded to China's "Belt and Road" initiative, accelerated its overseas strategic deployment, vigorously explored global markets, and comprehensively promoted the export of the entire industry chain. By capitalizing on its advantages in research and development, technology, and supply chain, BAIC achieved remarkable export results, exceeding 10,000 units in 2021 and maintaining a continuous growth momentum with an impressive over 80% YoY growth in exports in 2022 and a remarkable 235% YoY growth in the first half of 2023. This success has led to achievements across European, Asian, African, and Latin American markets, showcasing BAIC's strength in creating its own "global image".

BAIC, through its support for the 2023 BRICS Summit, is presenting to the world the pace of China's participation in global competition, marking a breakthrough for "BAIC's Smart Manufacturing" as it ventures into the global arena. This achievement stands as powerful evidence of BAIC's rapid technological iterations and continuously renewed service quality. It also serves as a strong support for BAIC Group's journey towards a "World BAIC" that integrates production, sales, and after-sales services.