The 2021 C-NCAP evaluation is renowned as the "most challenging" five-star rating standard ever due to its comprehensive testing criteria.
The latest C-NCAP test results reveal that Beijing X55II achieved an impressive overall score of 89.1%, surpassing the average score of tested models at 79.5%, earning it a Five-Star Safety Rating.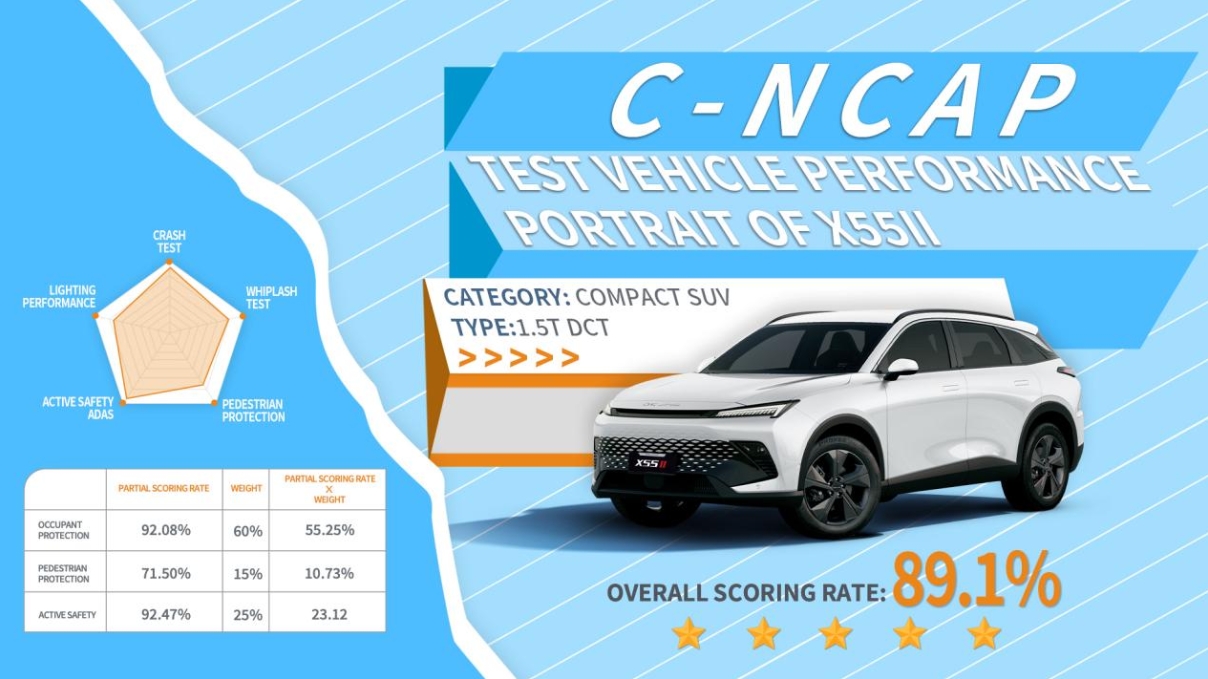 1.In the passenger protection test, Beijing X55II scored an impressive 92.08%
During frontal collision testing, Beijing X55II's front longitudinal beams and front subframes absorbed collision energy through controlled deformation. The A-pillar, sill, floor longitudinal beams, and central channel formed a complete collision force transmission path. Throughout this process, the A-pillar exhibited no significant deformation, the passenger compartment remained undistorted, and the front airbags deployed promptly, effectively cushioning the crash test dummy and reducing passenger injuries.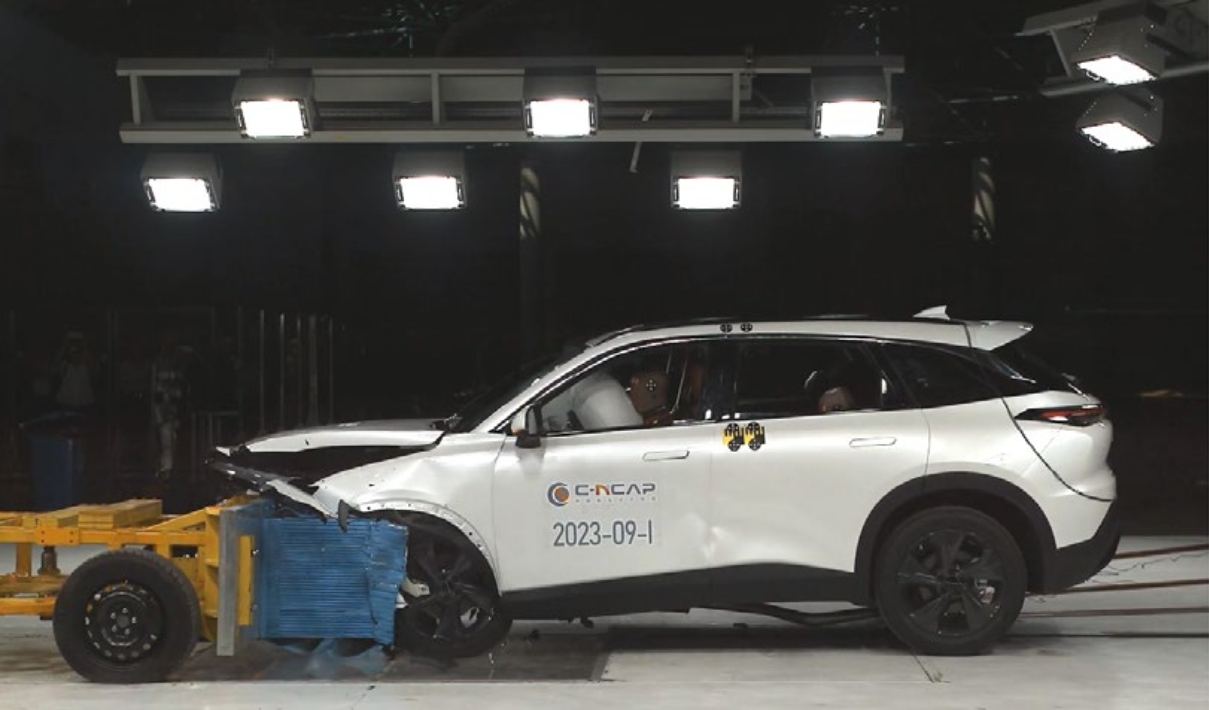 The stringent side-collision test challenged the vehicle's side structure. Beijing X55II effectively resisted damage from the collision's impact energy through its ultra-high-strength B-pillar, door anti-collision beams, and sill. Coordinated deployment of side airbags protected passengers from collision-related harm.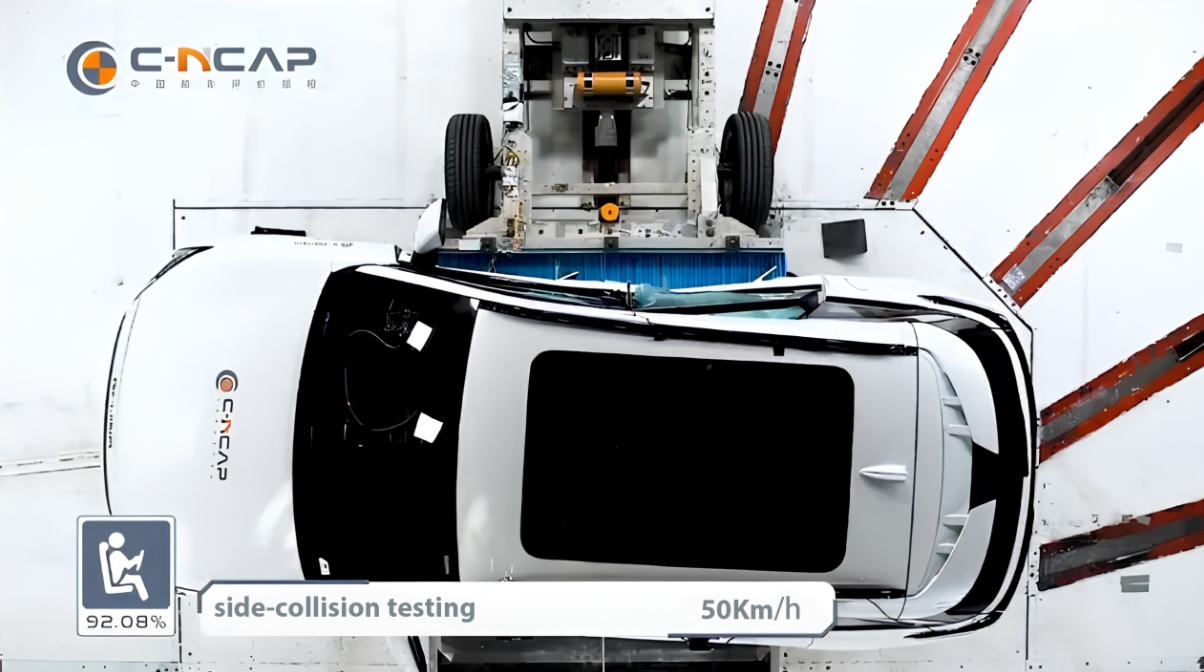 "By distributing collision energy through various paths, including seat crossbeams, roof crossbeams, sill beams, upper beams, and A/C pillars, Beijing X55II establishes a complete collision force transmission path. This minimizes B-pillar deformation and prevents significant intrusion and crushing in side impacts, maximizing passenger side-collision safety." – C-NCAP evaluation report.
2.Beijing X55II performed excellently in the whiplash test
Under the protection of anti-rear-end injury seats, occupants' heads and necks were effectively safeguarded.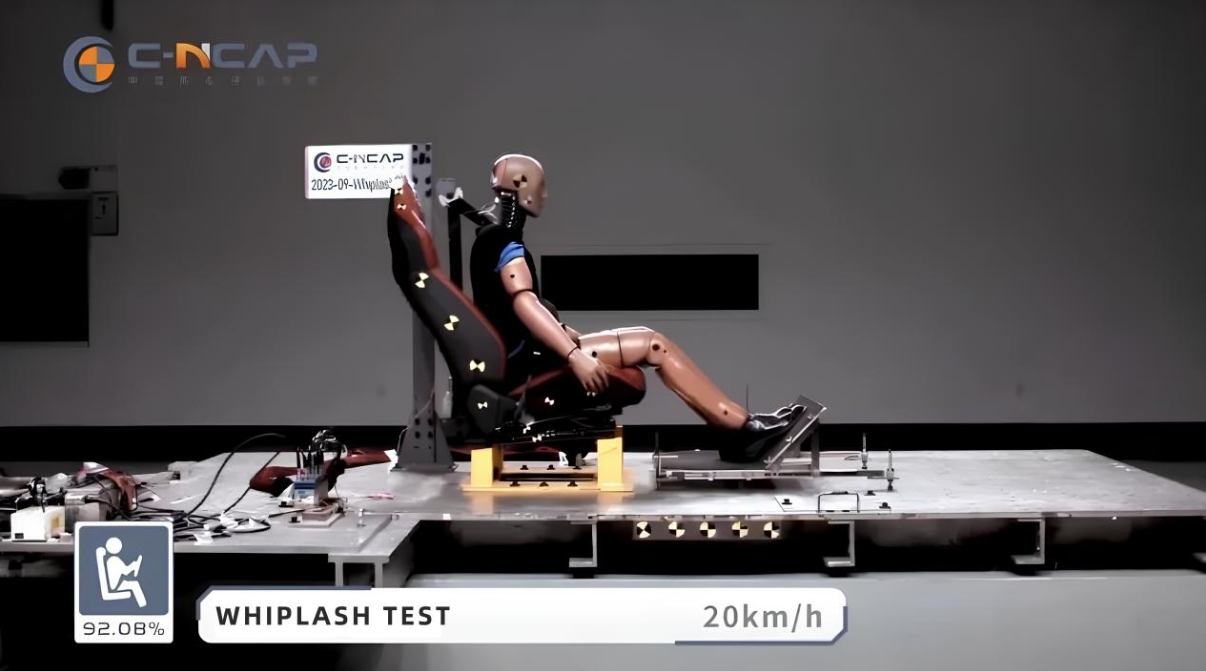 3.In active safety testing, BAIC X55II achieved a score of 92.24%
Beijing X55II demonstrated precise recognition of vehicles, two-wheelers, and pedestrians, securing a remarkable score of 92.24%.
4.A Five-Star Achievement, A Five-Star Vehicle
BAIC X55II's outstanding performance in C-NCAP is a testament to BAIC's unwavering commitment to safety during the product design phase. The vehicle incorporates a class-leading 62.3% high-strength steel content, 8.7% hot-formed steel weight proportion, and part quantities that surpass industry standards.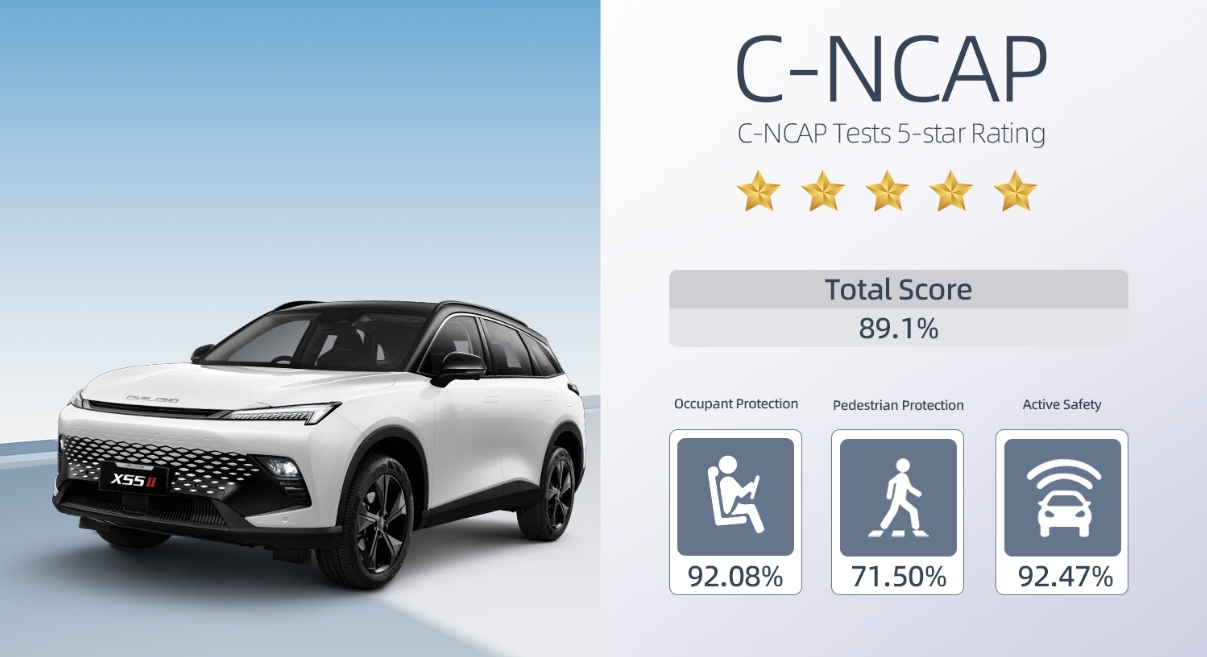 5.Intelligent Safety Features Provide Comprehensive Protection
Beijing X55II excelled in active safety testing as well. With a 4D transparent chassis design and 360° imaging, it offers a 540° panoramic view, eliminating blind spots.The 60 inches AR-HUD augmented reality technology helps drivers maintain better focus on the road.
Equipped with front collision warning, vehicle and pedestrian recognition, and blind-spot monitoring systems, BAIC X55II can provide timely warnings and preemptive braking when the distance to the vehicle or pedestrian ahead is insufficient, actively preventing collision accidents. With fine-tuning based on a comprehensive intelligent system, Beijing X55II exhibits outstanding braking capabilities. It requires only 356 meters to brake from 100 km/h to 0 km/h, ensuring effective and timely braking.
Beijing X55II joins the Five-Star Club in C-NCAP alongside other renowned vehicles such as the Arcfox αT, Arcfox αS, and Arcfox αS (Launch Edition), as well as the Beijing Auto X7.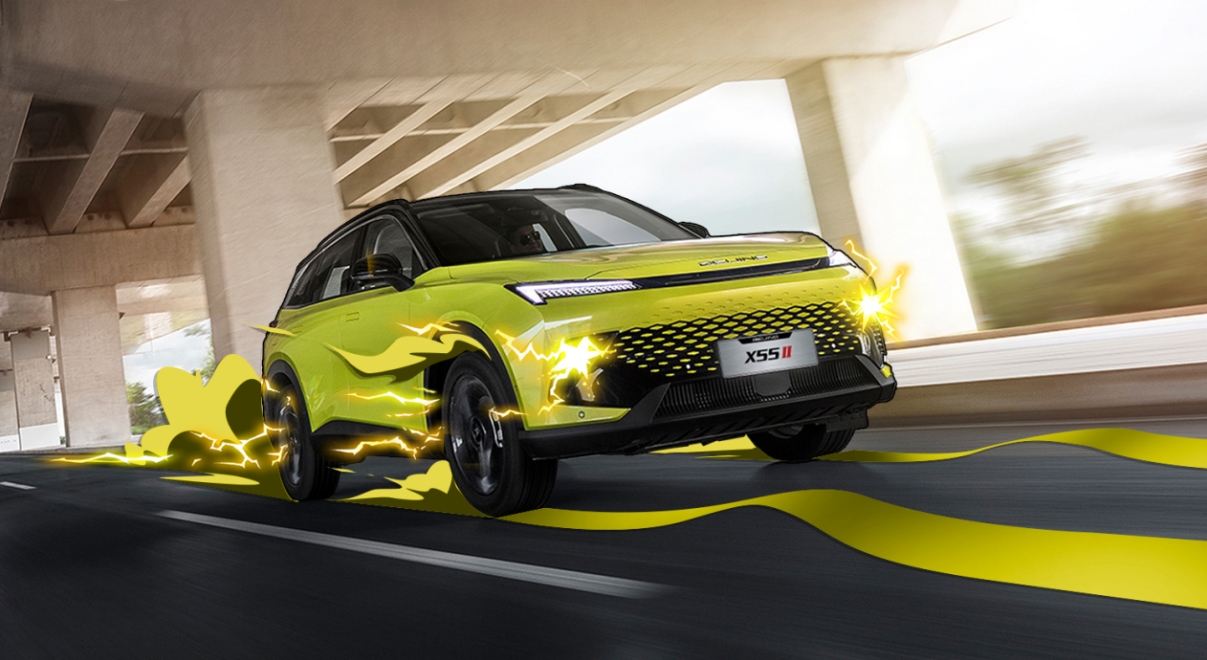 Creating an all-encompassing safety shield, BAIC firmly believes that safety is the most practical technology, the technology that users require most, and the pinnacle of technological excellence infused into every travel scenario.